Paper Prints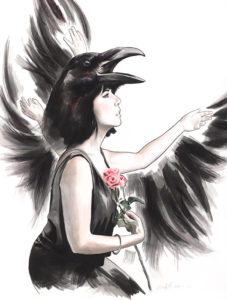 PAPER PRINTS: High-quality archival Giclee prints on fine art paper! Printed on demand. All prints are signed on the back by me. Will last 100 years before fading -- because you need to be able to hand-down that kitticorn.
If you want a print you don't see here, just contact me! Paper prints are made in house and I can make them of almost any of my art!
CANVAS PRINTS: Now on Clearance! Archival Giclee boxed canvas prints. Ready to hang!
Showing 1–48 of 71 results